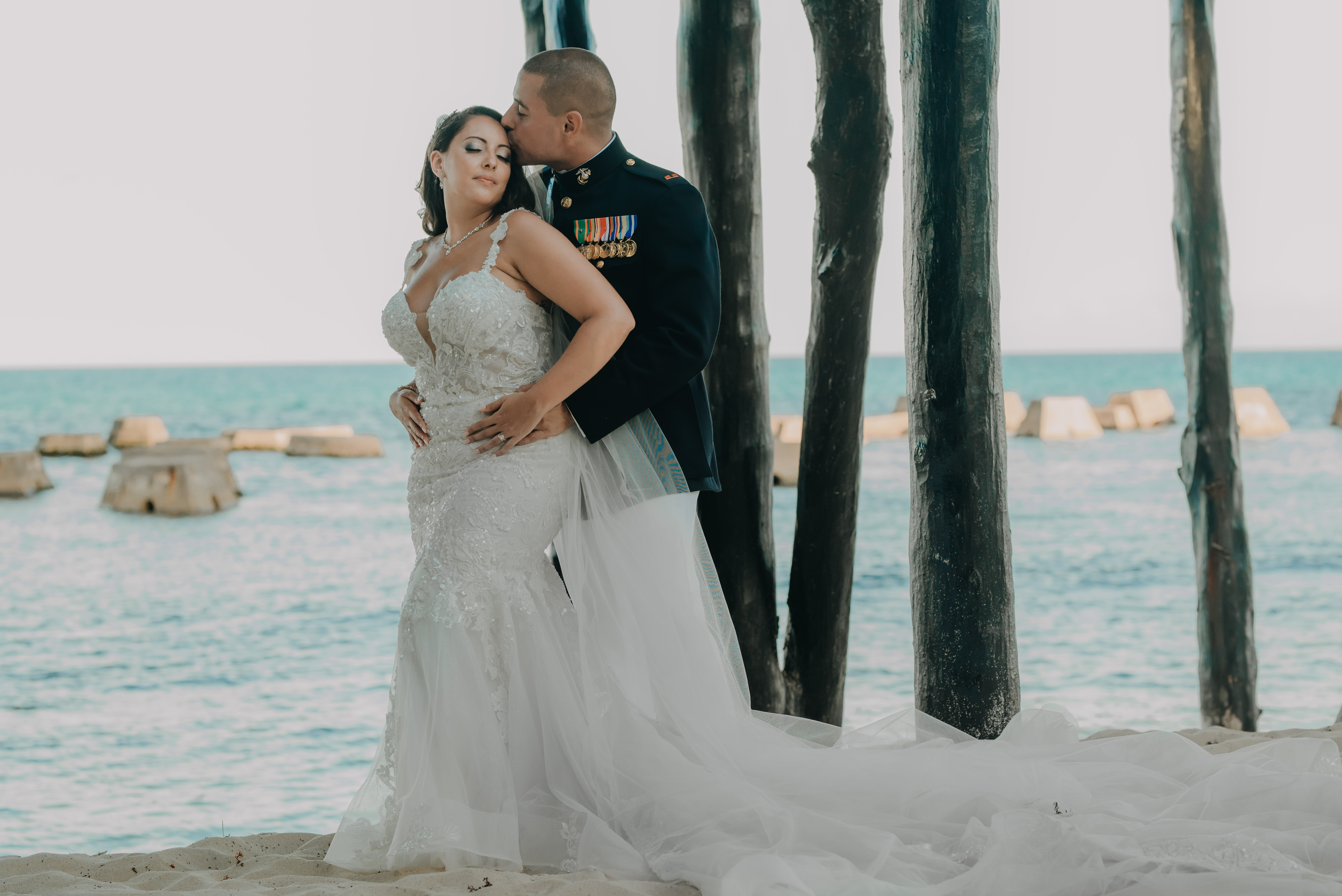 Victory Vows exclusively for army members, retirees, and veterans
More Info


The "Victory Vows" Wedding Package, exclusively designed for army members, retirees, and veterans. This package combines meaningful traditions, vibrant celebrations, and unforgettable experiences to honor the service and sacrifice of these extraordinary individuals.

Here are the details of this exclusive wedding package:

Welcome Party: Immerse yourselves in the lively spirit of Mexico with a two-hour Mexican party. Celebrate your union with vibrant music, traditional dances, and authentic Mexican cuisine. Enjoy the sounds of mariachi trio and savor delicious Mexican delicacies.
Symbolic Ceremony: Begin your special day with a heartfelt symbolic ceremony. This ceremony will pay tribute to the commitment and dedication you and your partner share. It will be conducted by a skilled officiant who understands the significance of military service and will incorporate elements that reflect your unique story.

Private Reception: Indulge in an exclusive private reception to continue the festivities. The reception will feature a carefully curated three-course menu, designed to tantalize your taste buds. Choose from a selection of gourmet dishes prepared by experienced chefs, reflecting both local flavors and international culinary delights.

Sunset Catamaran: Extend the celebration with a magical sunset catamaran cruise on the following day. Experience the breathtaking beauty of the ocean as you embark on a three-hour journey along the coast. Relish in the tranquil ambiance while indulging in delectable snacks and refreshing beverages. This intimate gathering aboard the catamaran will be a perfect way to unwind and create lasting memories.

Dedicated Event Planner: Throughout the planning process, you will be assisted by a dedicated event planner who understands the unique needs and preferences of army members, retirees, and veterans. They will work closely with you to ensure every aspect of your wedding package aligns with your vision and creates a seamless experience.

Customizable Options: This wedding package is designed to be flexible and customizable to suit your preferences. Whether you wish to add additional activities, personalized details, or incorporate specific military traditions, your event planner will work with you to bring your vision to life.


The "Victory Vows" Wedding Package is tailored exclusively for army members, retirees, and veterans who deserve a truly exceptional and meaningful celebration. It combines the rich cultural heritage of Mexico, the joy of festivities, and the honor of military service to create a wedding experience that will be cherished for a lifetime.